The Construction Industry Training Board (CITB) is sitting down with local politicians and industry leaders in Norfolk next month to discuss the future of its Bircham Newton training centre.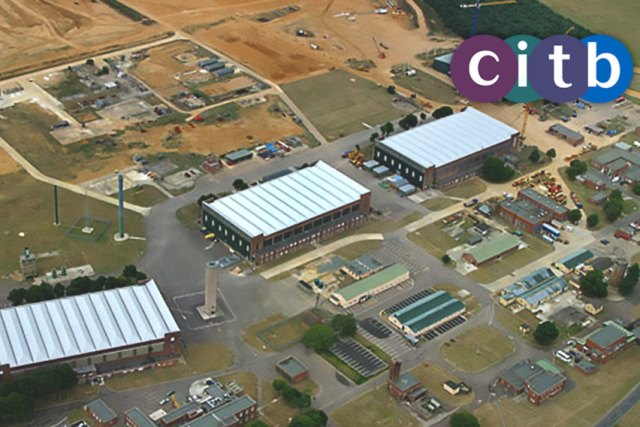 Talks are being held to find a way to keep Bircham Newton alive as a construction training facility after the CITB's withdrawal.
The meeting will be chaired by King's Lynn & West Norfolk Borough Council. Attendees will include Chris Starkie, chief executive of New Anglia Local Enterprise Partnership (LEP), Saul Humphrey, director at Morgan Sindall and chairman of the LEP's Building Growth board, and local MP, Sir Henry Bellingham. College leaders, along with representatives from Norfolk County Council and Jobcentre Plus will also join the meeting.
It follows the announcement of CITB's proposed strategy for its future offer – Vision 2020: The Future CITB – setting out reforms demanded by the construction companies that pay for the CITB. The reforms will see CITB remain an enabler of training, but no longer a direct provider.
Brian Long, leader of King's Lynn & West Norfolk Borough Council, said: "We appreciate the reasoning behind CITB's proposed move away from direct training, which is why we're keen to maximise the potential opportunities for new partners at the site. We're pleased to be hosting this session with the aim of creating a Vision 2020 Taskforce to ensure that all ideas and solutions are geared towards a positive outcome for the future of the site."
CITB chief executive Sarah Beale said: "The industry has been absolutely clear – CITB must reform – but we also care very much about the communities and individuals affected by our change programme. We are pleased to be working with key stakeholders to find the best possible future for our Bircham Newton site.
"When we consulted recently with colleagues at the borough council, I found it particularly heartening to be met with open, responsive and positive attitudes towards our suggestions. The site has huge potential and, working together, we stand the best chance of maximising its benefit for both West Norfolk and the construction industry."
New Anglia LEP chief executive Chris Starkie said: "CITB's announcement will have come as a major blow to staff at Bircham Newton and businesses in the supply chain. But we understand the industry's desire for change. The collaborative approach now being taken is a very good sign, and we look forward to working with all partners to provide a solution that best suits workers, the local economy and the construction industry."